About NEXTBLUE
One Team. Global Misson. Japan and Europe.
Empowering the next generation of entrepreneurs to never settle, to dare to pursue new blue ocean opportunities, and to build impactful ventures that solve global challenges
NEXTBLUE TEAM
Partners / Venture Partners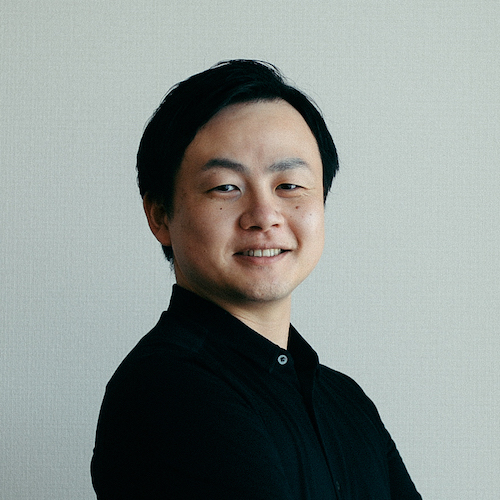 Yuichi Kori
Partner
After graduating from Hitotsubashi University, Yuichi worked at companies such as RenRen and F-code, before then founding Otsumu in 2010. From 2015, he supported various accelerator programs (such as the program with Asahi Newspaper), and from 2017 started and began operating his own VC fund called Reality Accelerator.
Kanako Inoue
Partner
Kanako graduated from Keio University and worked in investment banking with GCA. After receiving her MBA from Kellogg School of Management in 2013, she joined BCG in Tokyo. At BCG she led projects related to new business development, M&A strategy, overseas expansion among others.
In 2016, Kanako joined D4V (Design 4 Ventures), a venture capital in partnership with IDEO, as founding member and portfolio director.
Vincent
Partner
Vincent graduated from Columbia Law School in New York in 2011. After passing the NY Bar, he moved to Tokyo and worked as a management consultant for BCG. He spent almost 5 years at BCG, working his way from Associate to Project Leader, and leading projects in the pharmaceutical and retail industries.
In 2017 to 2019, Vincent worked as a co-Portfolio Director for Design 4 Ventures (D4V), a venture capital in partnership with IDEO.
NY licensed attorney (currently inactive)
CAIA
Andreas Ueno-Olausson
Venture Partner
Andreas graduated with a master's degree in finance from Uppsala University, and a bachelors in management from Florida University. After graduation, he worked for 5 years with the Swedish government in supporting Swedish corporations with their overseas expansion. Later he worked in new business development in both the startup field, with Virtusize, and also within a MNC, with Ericsson. He currently serves as the CEO of Virtusize.
"DEEP DIVE"
A commitment to hands-on operational support
End to end support from marketing, sales, development, recruitment and finance
Weekly mentoring
Weekly mentoring available to help resolve key issues and determine critical next steps.
Investment
We invest from pre-seed to early stage with ticket sizes ranging up to a few million dollars.
Sales materials
We provide support and frameworks to improve tools that can meaningfully impact business development, such as sales materials and landing pages
KPI setting
NEXTBLUE and its wider network of specialists are experienced in providing KPI improvement consulting, covering topics such as onboarding, UI improvement to CVR improvement.
Sales pipeline
We assist in lead generation and supporting startups, especially foreign startups, nurture client relationships in Japan. NEXTBLUE also organizes regular events with LPs and among the startup community to connect portfolio companies with relevant stakeholders
Infrastructure
We provide ticket privileges (up to 10 million yen) for AWS, Microsoft Azure, Google Cloud Platform to supports and portfolio companies.
Fund raising
Support for fund raising includes potential additional follow-on investment from NEXTBLUE and active fund raising support (e.g. introductions and follow up with other investors)
Others
Please contact the NEXTBLUE team directly should you have additional questions. The team is happy to understand and address to your specific needs.